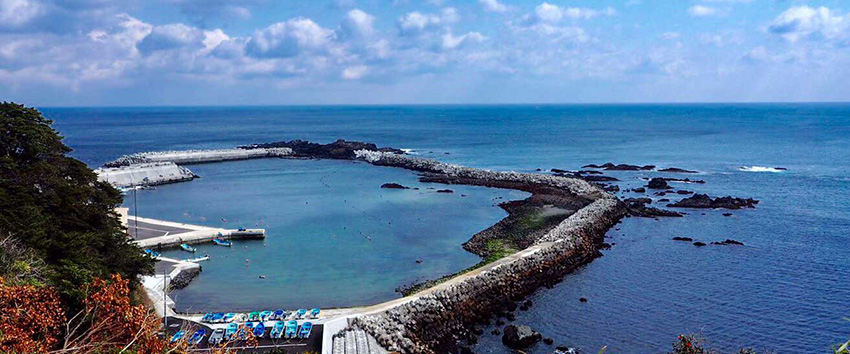 In northern Miyagi, along the Sanriku coast, lies Ogatsu town.
It is known for its excellent fishing and not generally thought of for its farming, due to 80% of the land consisting of mountains and forests. Ogatsu also has a long history of traditional crafts and is rich in its culture.
Ogatsu peninsula has national park called Minami Sanriku Kinkazan and many beautiful scenic views can be taken in there.
Spotting natures beauty in the Islands
One of the scenic Islands in Ogatsu is called Yakeijima. It is covered in green all year around and is the furthest north such plants as Yuzuriha, Mochinoki and others can be seen. In 1964 this Island was declared a national natural Monument and known for its beautiful deciduous and coniferous forest.
This unique gourd-shaped island is model for the famous TV show called HYOKKORI HYOUTAN JIMA.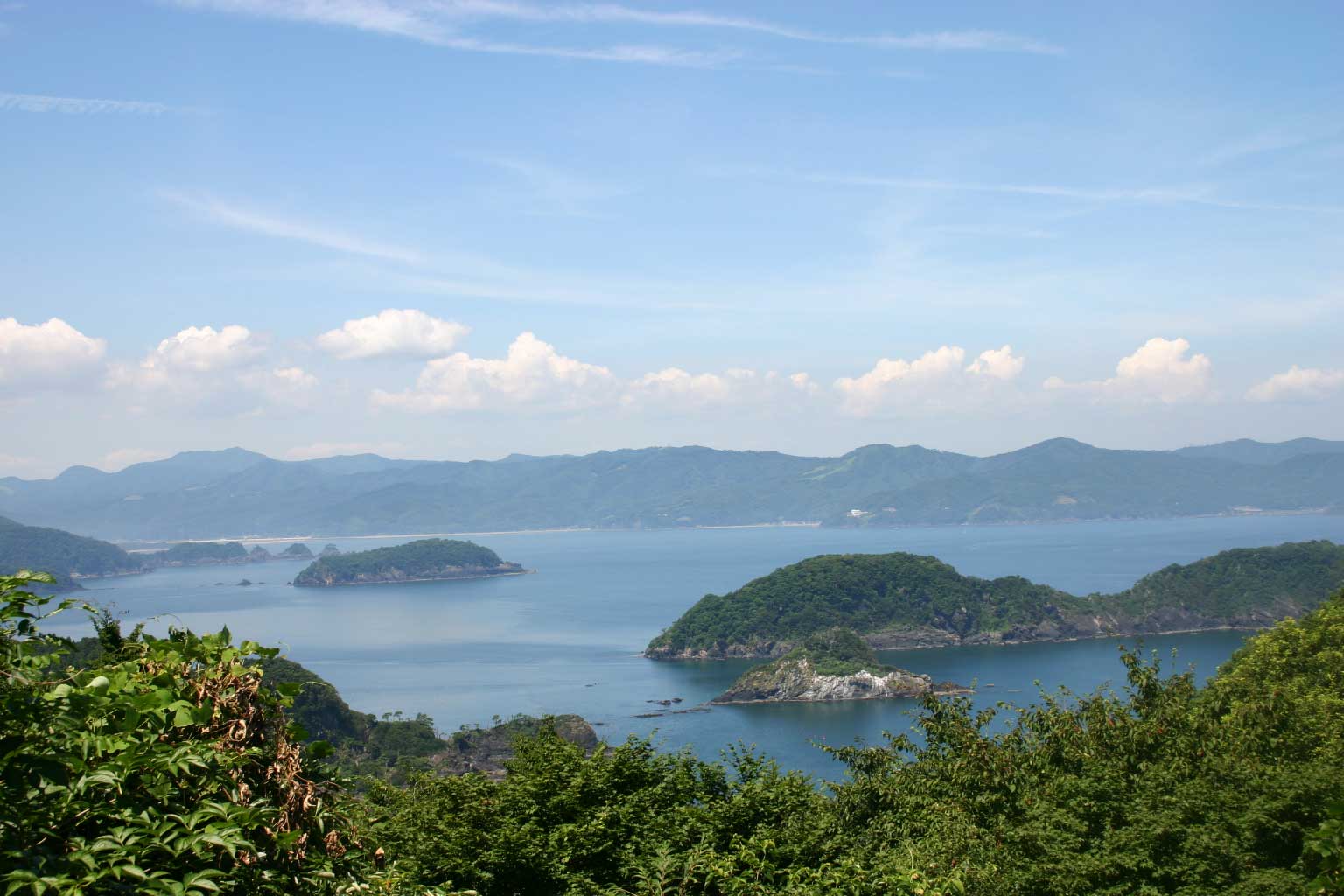 As for beaches, Ogatsu offers Arahama beach, which is good beach for swimming, Mizuhama beach, which has beautiful blue water and Bunhama beach, known for its beautiful ocean mist. You can always explore and find your own favorite unique spot.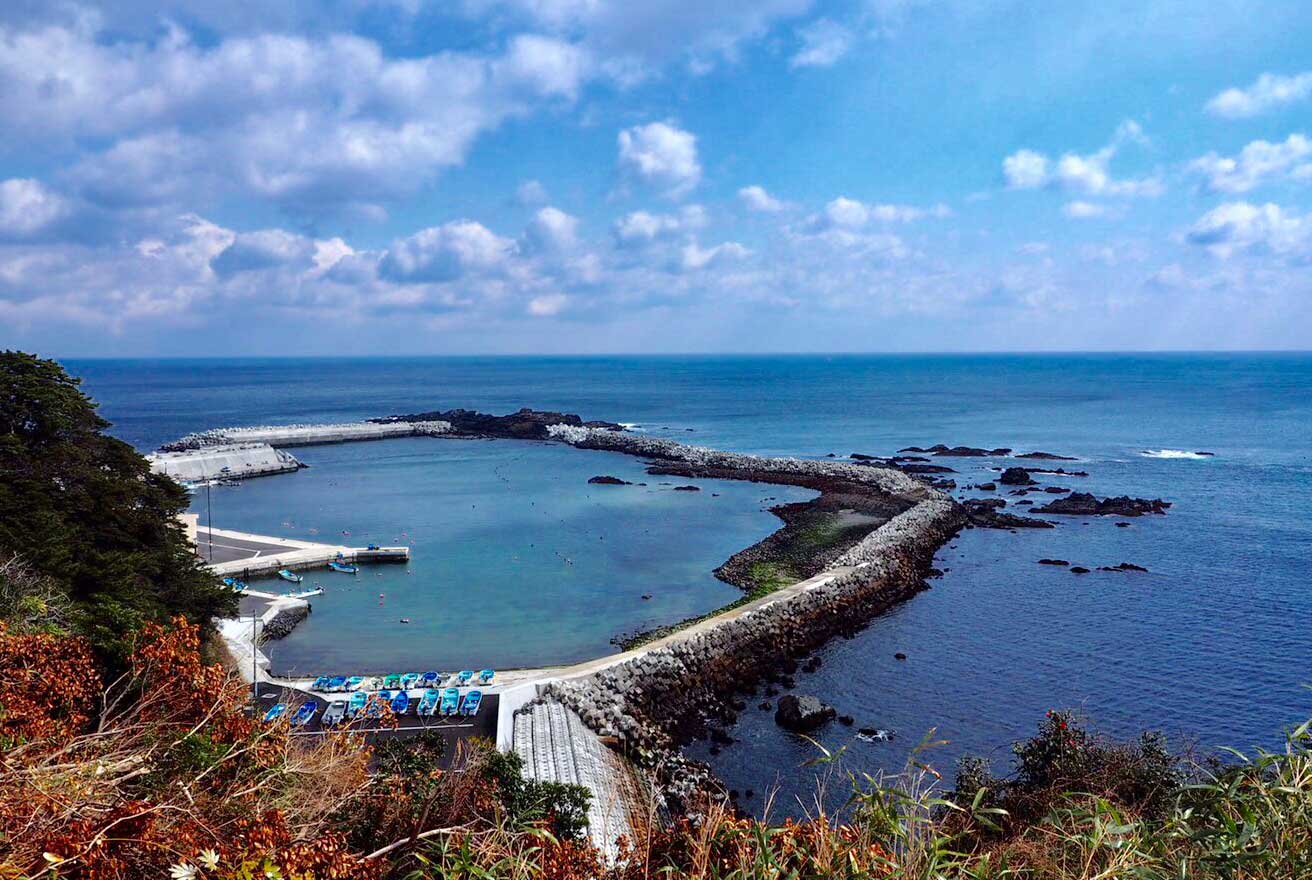 Also, the light house called Koi Suru Toudai (loving lighthouse) with its heart shaped harbor is one of the popular destinations to visit.
Ogatsu ink stone with 600 years' tradition
One of the most famous crafts in Ogatsu involves the Ogatsu ink stone, its history goes back to Muromachi period. It is written in old texts, that the people of the town brought some Ink stones to Date Masamune a famous Daimyo (lord) of that area.
He was so impressed with the stones, that he bestowed upon them wonderful gifts. Later on Masamune's son Tadamune was so impressed with quality of the stones, he retained the craftsman for the family fiefdom and the Ink stone quarries were closed to the public.
In 1985 Ogatsu ink stone was designatedrecognized as a traditional product.
Today many products are created from this stone including plates and coasters and other things used in modern times.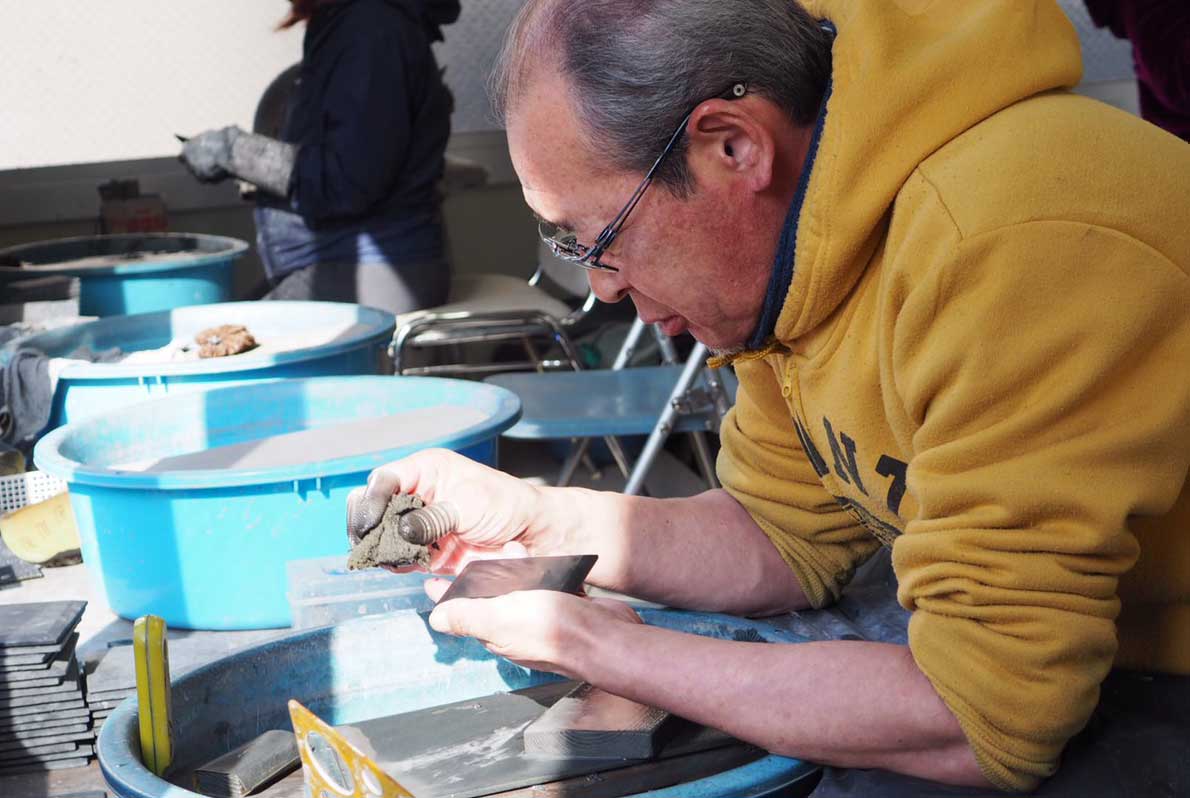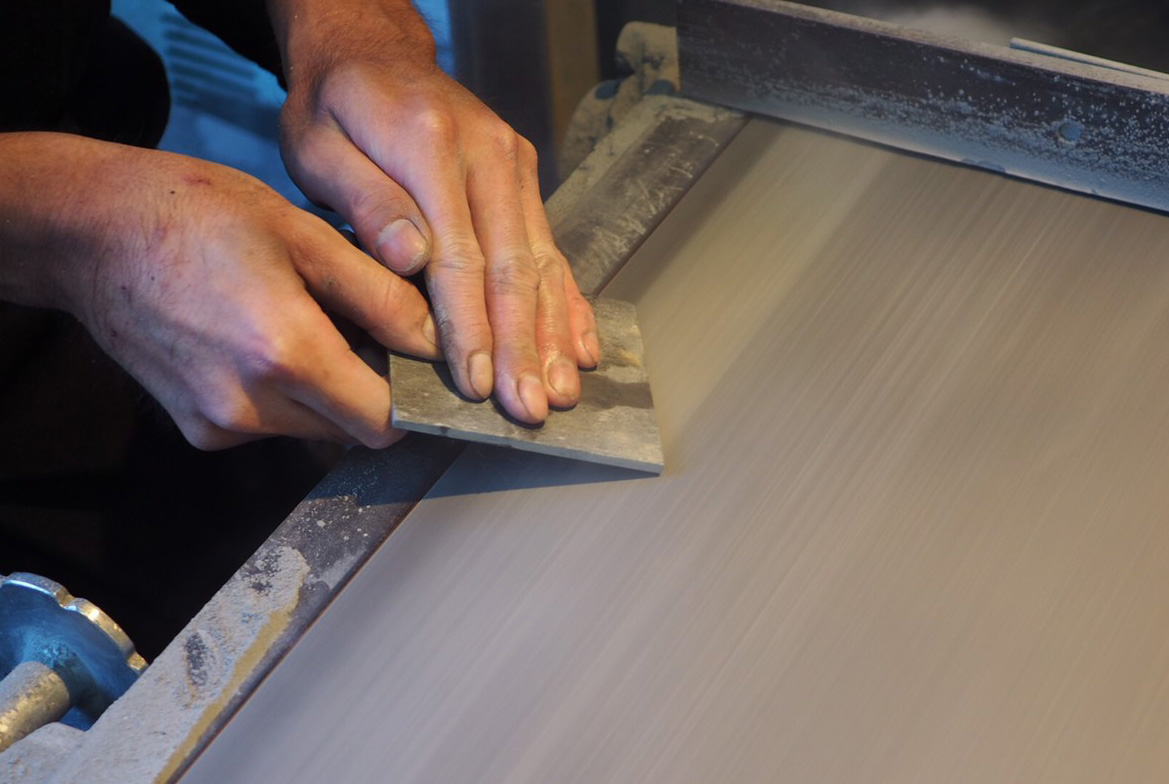 It takes several steps to create the ogatsu ink stone crafts.
You can make your own Ink stone crafts too. You can carve pictures or word or try making your own customized coaster.
Here is the link for the Ink stone.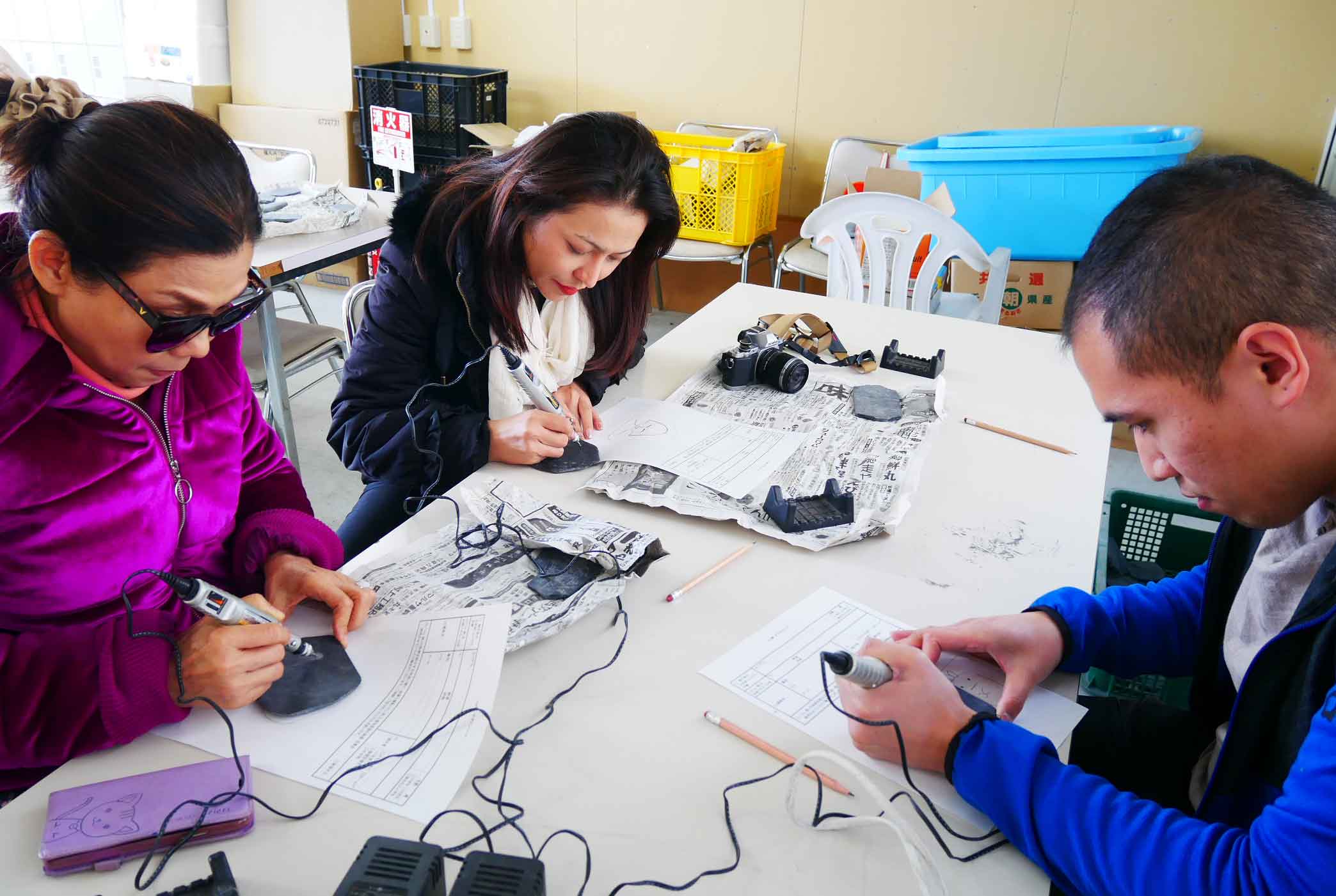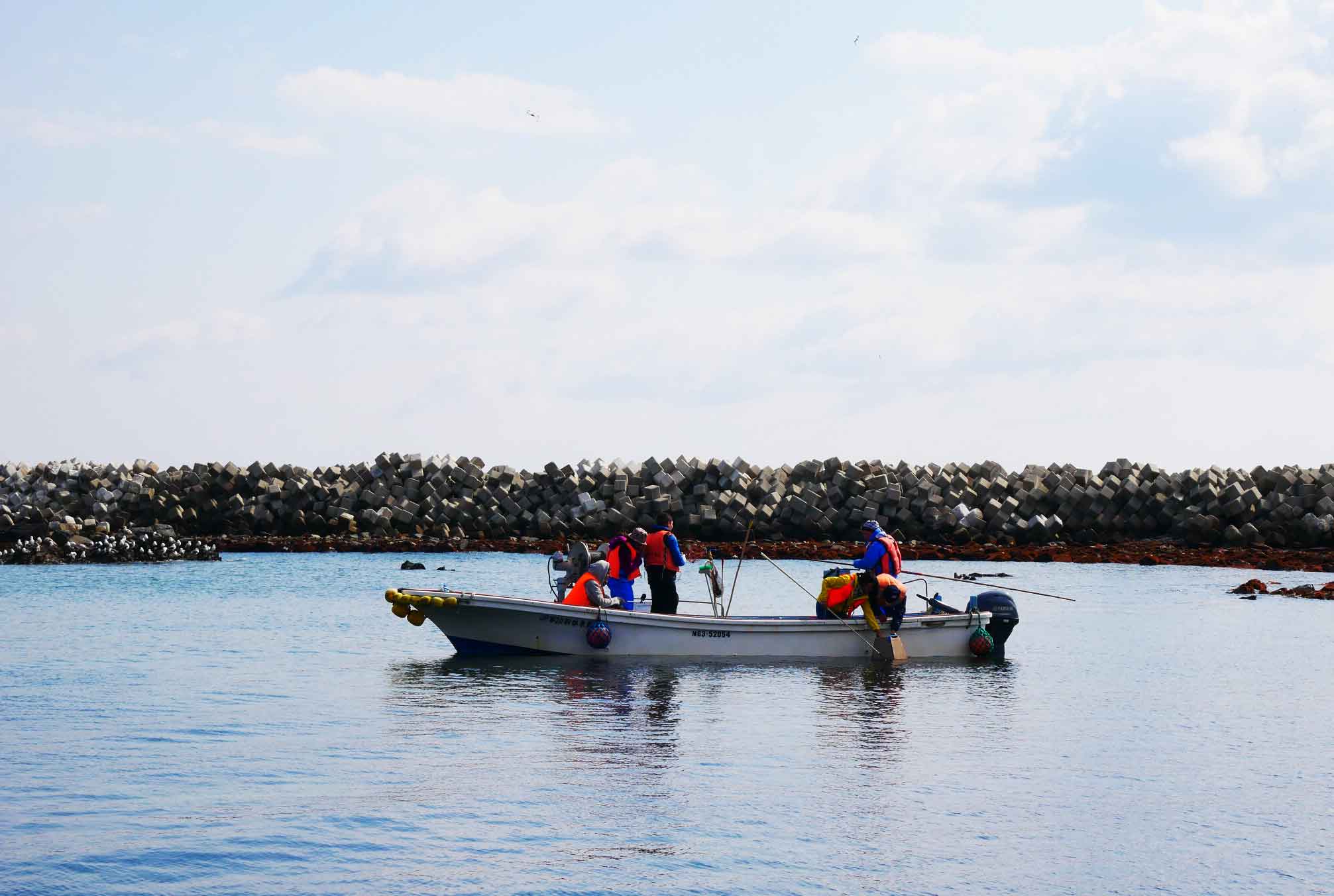 NAGISA HAKU can be a great experience for you!
If you want to experience what life is like in a local fishing village, then Nagisa Haku is for you.
In Japanese, Nagisa means beach and Haku means stay.
Nagisa Haku provides you with the experience of accommodations in one of the local homes.
Here you will be treated as a guest, but also feel like a family member.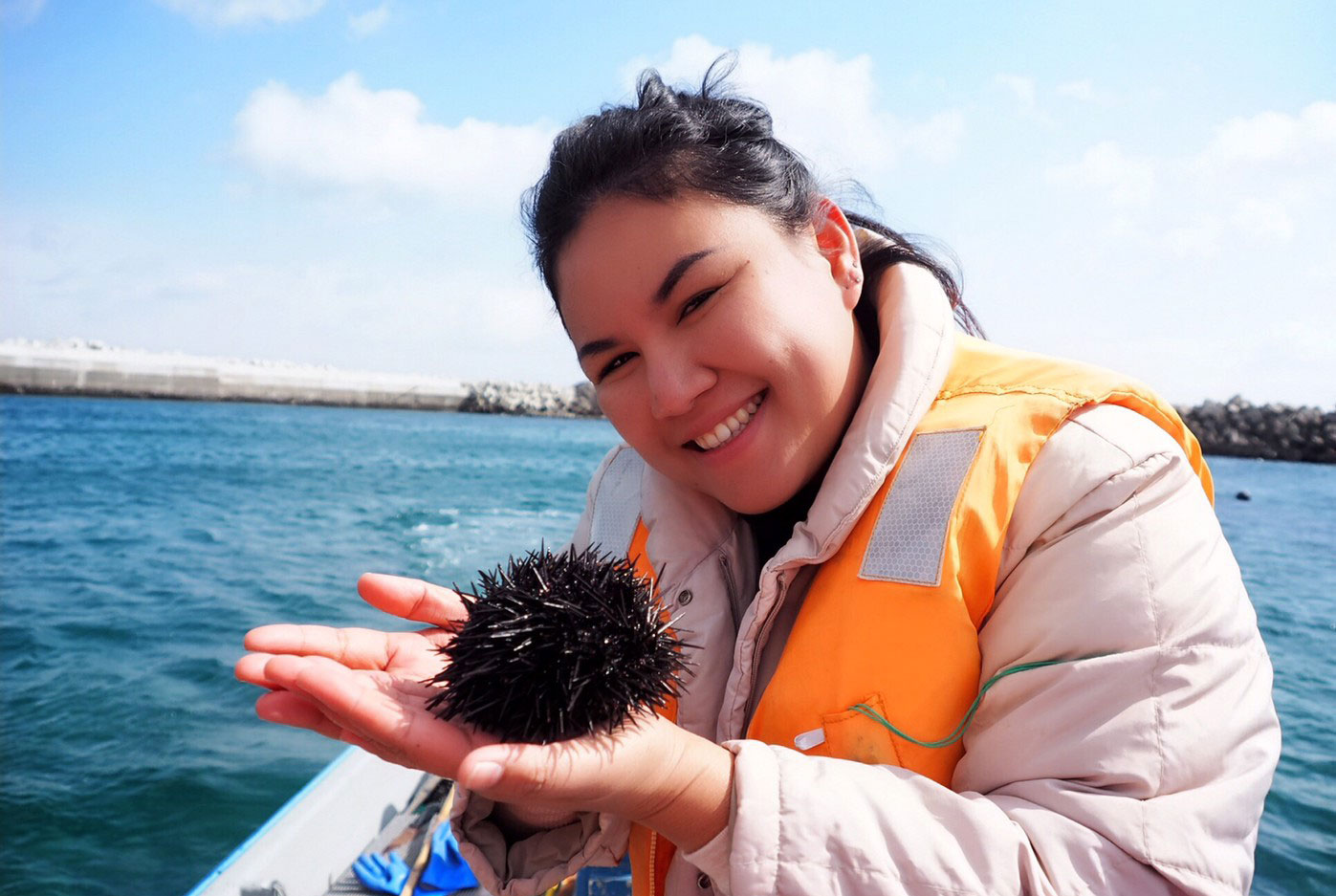 With a Nagisa Haku style of stay you can experience scallop or sea urchins harvesting with local fisherman and get to know more about the village. hey will let you use their tools and explain more about what life is like there. Nagisa Haku started in March 2017 for the people who are curious about fishing village and want to know more about them.
Here is the link for the NAGISA HAKU.
記事/さとゆめ編集部